Latest News
Keyrings for Nelson Thomlinson School Students
We recently etched and laser cut some keyrings for 's F1 in Schools stand.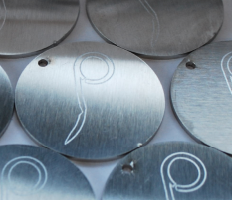 The students are using these prototypes to show how enterprising they are.
We want to wish the team good luck for the next stage of the competition.
To find out more about the team watch their recent interview with That's Cumbria .
If you have any laser cutting or etching needs please call our team on 016973 51551 or email This email address is being protected from spambots. You need JavaScript enabled to view it.